It's your big day! So, whether it's a 120 guest wedding or an intimate 2 person elopement, you should have the ceremony exactly the way you want it – the laws of gravity and public decency allowing.
However formal or informal you choose to make your momentous occasion, the wedding man will guide you all the way. He will help you select the style of ceremony, the staging, the readings, the music and, of course, the vows that best reflect you and your partner's feelings and tastes.
The wedding man will provide you with an affectionate, tailor-made and professionally delivered ceremony that you, your family and friends will cherish forever and beyond. Just to give you a heads-up, most ceremonies last between 20-30 minutes.
As an optional extra, the wedding man also offers a post-ceremony service as MC to help coordinate and present all the key celebratory moments throughout the rest of your big day. E.g., the happy couple's entrance to the reception, the speeches, the toasts, the cake-cutting, the first dance, the floral bouquet-hurling and anything else that takes your fancy.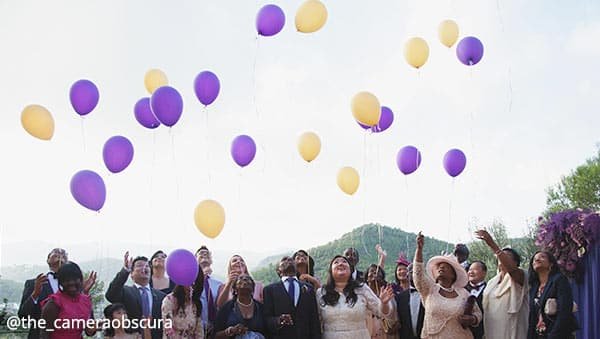 the basics
The wedding ceremony is the ritual (and emotional) focal point of your big day. So, here are a few orientational documents to help you get your heads round all those ceremonial bits and bobs.
FIND OUT MORE
the languages
Hundreds of couples come from all over the globe to celebrate their Mediterranean weddings. Good job the wedding man is a bit of a linguist.
FIND OUT MORE