the wedding man
multilingual wedding celebrant
the wedding man
multilingual wedding celebrant
THE
wedding man
multilingual wedding celebrant
"Incredible… it shows true love for the job when people think your celebrant is an old friend or relative!! James made the ceremony so personal… and in two different languages! We wholeheartedly recommend him for an unforgettable ceremony."
Ammun & Alejandro, UK / SPAIN
Congratulations! Twice. Firstly, because you are getting married. Secondly, because you just found the ideal wedding celebrant for that most important of important occasions.
Based in Spain, the wedding man is an experienced, articulate and smartly dressed multilingual celebrant who really loves marrying people. To each other, that is.
The wedding man takes the greatest care to give your ceremony a unique, personalised touch to ensure that the key moment on your big day not only looks amazing, but feels amazing too.
For more on the wedding man, take a sneak peek at this video.
5 star reviews on weddingsonline.ie
wedding ceremonies conducted
the ceremony
However formal or informal you choose to make your momentous occasion, the wedding man will guide you all the way.
FIND OUT MORE
the practicalities
Whether you live locally or on a different continent, the wedding man can still help you create your unique and unforgettable wedding ceremony.
FIND OUT MORE
the feedback
Read what a whole load of happy couples had to say about the wedding man's small contribution to their biggest of big days.
FIND OUT MORE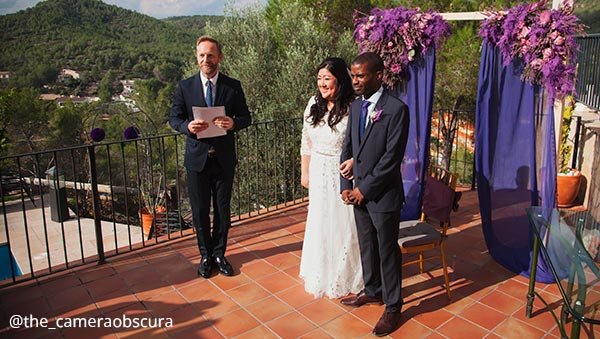 the man himself
Despite the name, the wedding man is not in fact a superhero. Originally from England, he has lived in Spain for almost 30 years.
FIND OUT MORE